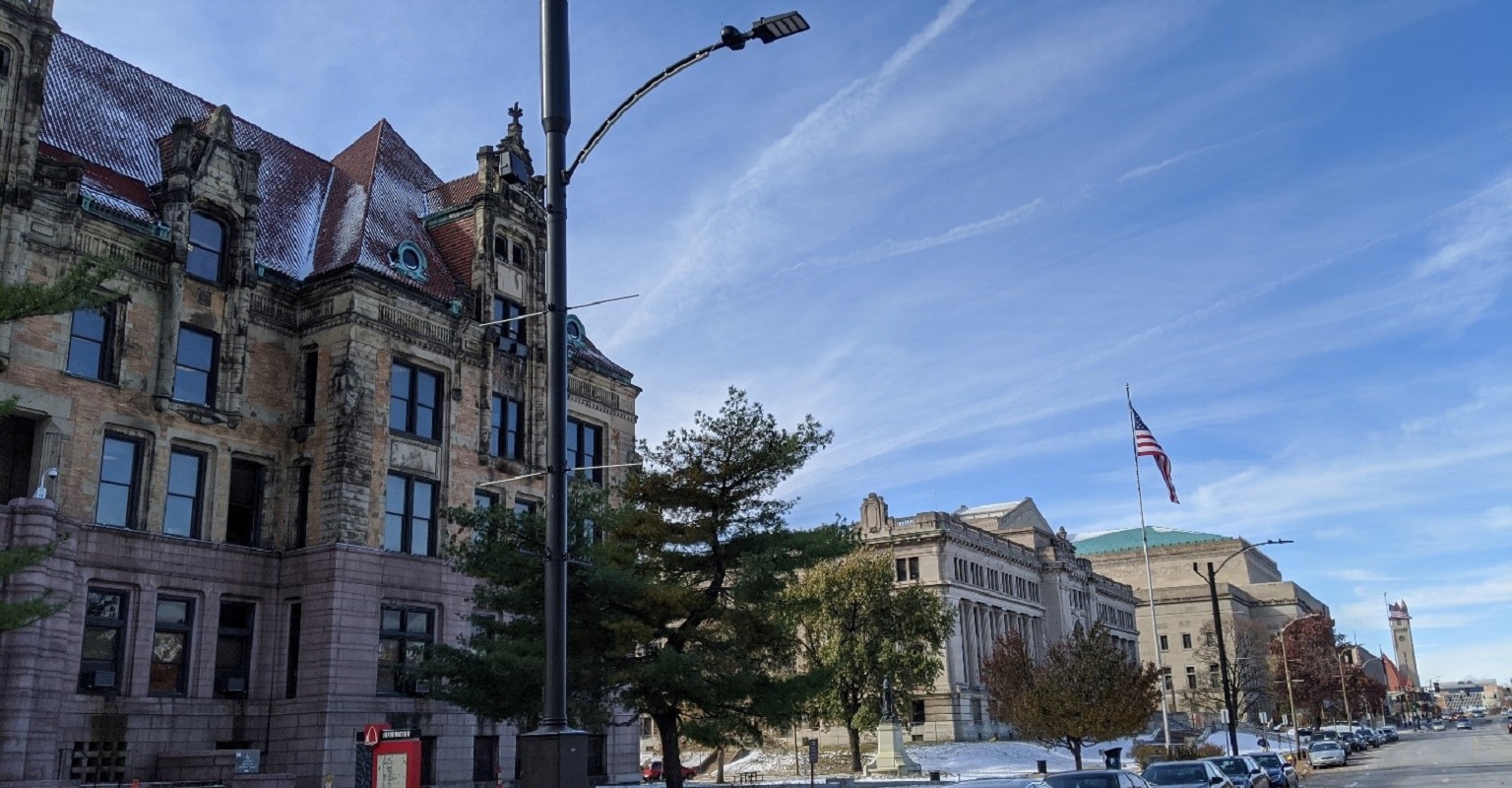 Labyrinth Installs City's First Small Cell Wireless Pole Outside City Hall
Mayor Able to Admire View of City's Latest Technology from Her Office
Labyrinth Industrial (a wholly owned subsidiary of Labyrinth Technologies) has completed the installation of the city of St. Louis's first Small Cell Wireless Facility Streetlight pole. Labyrinth has installed two new poles just outside of St. Louis City Hall on the south side of Market Street near Tucker Boulevard.
"It is real thing of beauty," said Ted Stegeman, CEO of Labyrinth Technologies. "The level of detail in our design is a direct result of the collective input of city officials, concerned residents and representatives of all of the major telecommunications companies."
While FCC regulations and state law mandate that small wireless facilities be accommodated using the city lighting system, the city's existing aging infrastructure simply doesn't make that possible.
The well-thought out design of these new poles meets both current needs, as well providing sufficient flexibility to meet future needs. The developed a pole design that accommodates the latest advances in smart city technology while also achieving a higher-level design aesthetic demanded by residents and officials alike.
"Labyrinth has been wonderful to work with," said Robert Gaskill-Clemons, the Chief Technology Officer for the City of St. Louis. "I honestly don't believe there is a problem that I can throw at them that they would be able to tackle or at least figure out who could."
"They accomplished a lot in a very short period of time," Gaskill-Clemons said. "City government doesn't always move that quickly. From the first time we met to getting specifications approved by the Board of Public Service it was five months. That could take years."
Gaskill-Clemons credited Labyrinth with being "incredibly adaptive" and flexible, responding "within days" to changes in requirements. Most importantly, the new specifications and approved design reflect the input of city officials from multiple departments, local residents, community SMART city advocates, and each of the major telecommunications providers.
The city of St. Louis maintains over 60,000 streetlights within a 64 square mile area, but the light system is old, features concrete poles with a limited sized core that can't be retrofitted and high voltage power that has to be converted in order to power low voltage IoT devices and small cell facilities.
The new poles, which meets today's needs as well as providing for future expansion, are expected to be funded by the telecommunication companies as they move forward with 5G deployment in St. Louis.